Tips for Americans in Dublin
09 September 2017 ·
3
min read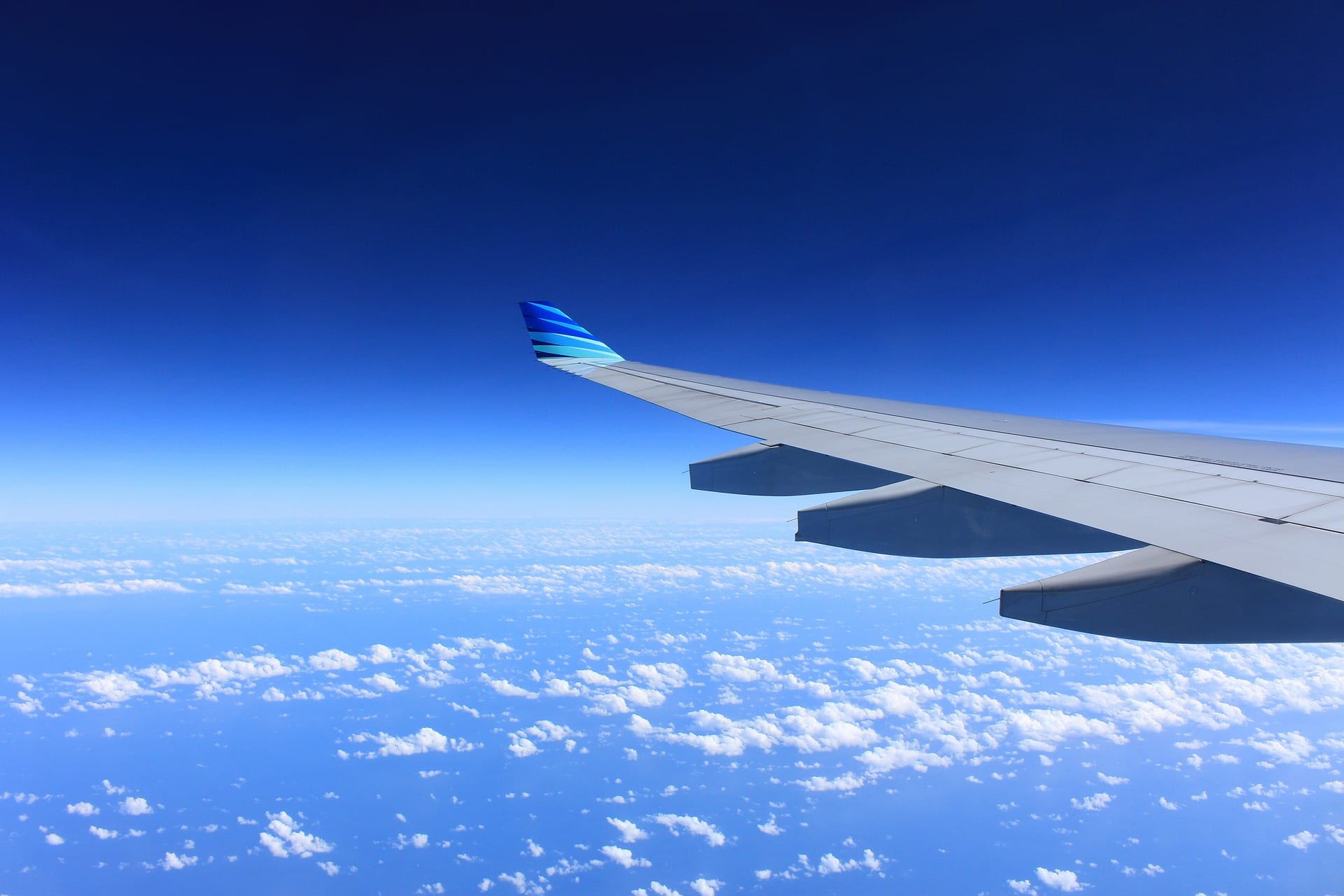 Many people in America dream about visiting Ireland. Dublin is the best place to stop and start your Irish journey. It offers insights into the wonderful Irish culture, history, art, architecture, food and more. There is so much to see and do! You can experience Gaelic football or Hurling at Croke Park, go to one of the many festivals close by to the city such as the Dublin Horse Show which takes place every August, and enjoy exciting golf sessions in one of the many Golf clubs within a short distance of the city centre. If you are part of the lucky ones that are planning on coming to see us, you should have a look at our local tips.
What to bring
Make sure you are aware of luggage restrictions depending on the airline that you are taking as the size and weight will vary. Then, bring clothes to suit any kind of weather, even during summer or with a beautiful forecast, the weather in Ireland is not simple and reliable. In fact, it can completely change within an hour! Our best advice is to wear layers and adjust your outfit depending on the temperature. Finally, don't forget that Ireland have different plug sockets to the US so don't forget your adapters/chargers. If you don't have one or do forget, don't worry too much as they are standard in some of our hotels and available to buy at the others where they aren't readily accessible in the bedrooms.
Transport
Dublin International Airport is situated in the North of Dublin. We advise you to take a taxi to reach any of O'Callaghan hotels because you don't want to carry all your heavy luggage on public transport which can often be quite busy. Taxis are available from the airport forecourts directly outside Terminal 1&2. It is really easy to find if you follow 'Taxi' signage. If you need assistance or information there is a taxi dispatcher at the taxi rank. For the return trip, you can simply ask the reception and we'll order a taxi for you.
Check our infographic :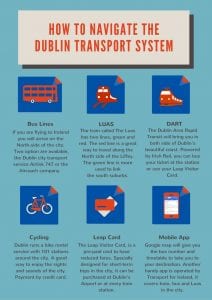 Location, location, location
Our hotels are in the city centre, near Dublin's main sites such as parks, museums, shopping streets and Temple bar area. It is easy for you to plan your visit and you won't need to use public transport. For the shopping lovers, you will be right next to the beautiful Stephen's Green shopping centre, its architecture is stunning and it features hundreds of shops. In the same area, you will be able to visit the National Library, National History Museum and National Art Gallery, all of them are a great insight into the Irish culture and history.
Explore
An important point is its proximity to the DART station, indeed, we strongly recommend you to go out exploring Dublin's bay and its charming fishing village. And for those who fancy seeing some of the Irish countrysides, you can explore Dublin's mountains which are only a short drive away from the city! In addition, if you want to explore the rest of what Ireland has to offer you can take a tour bus that will bring you to some amazing place such as The Cliffs of Moher or the Connemara…
We can't make any promises about the weather but we can promise you that you're going to have an amazing time in Dublin and come home with lots of stories to tell.