Spring in Dublin
25 February 2020 ·
2
min read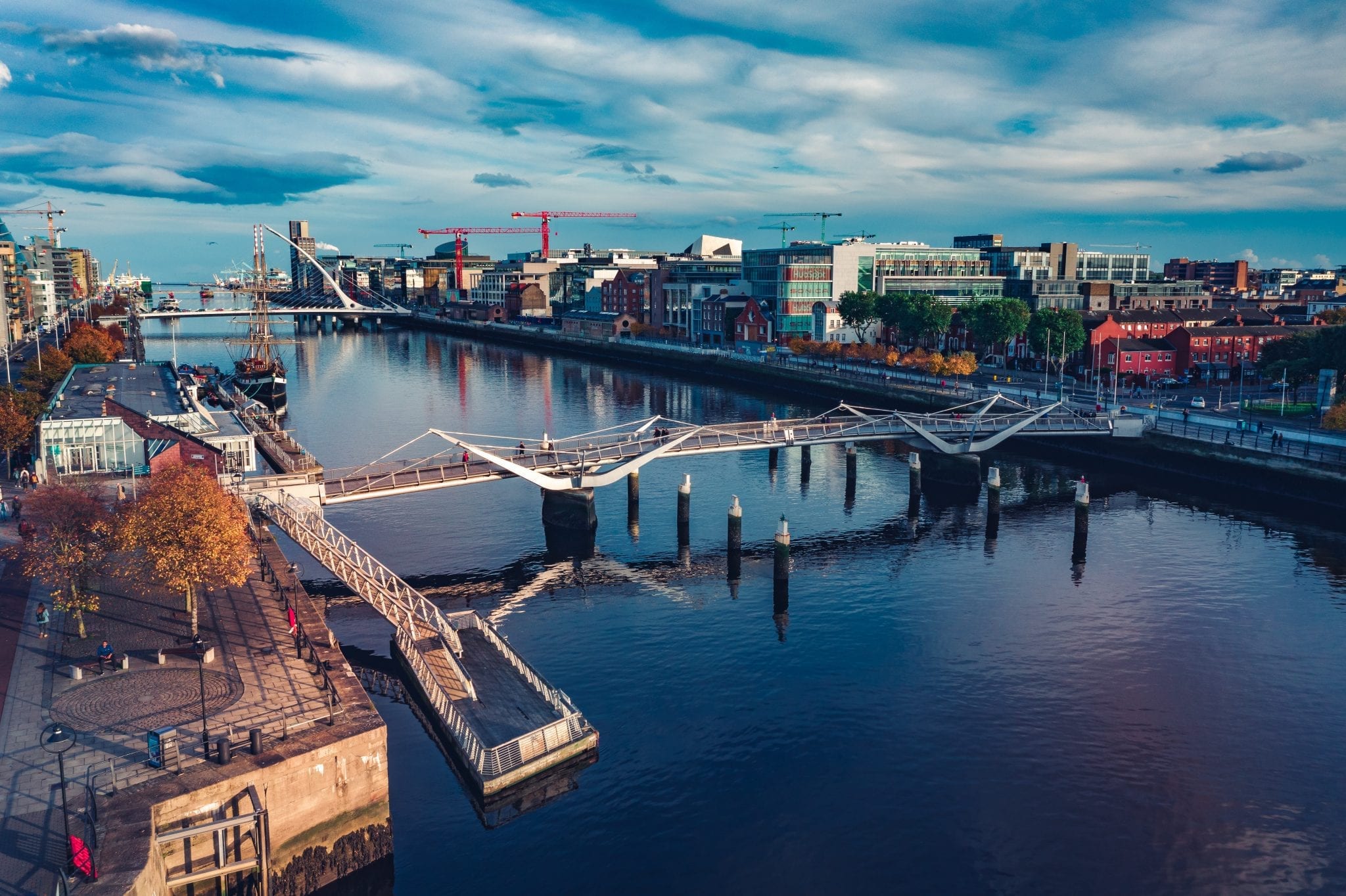 Although a beautiful city to visit all year long, Dublin has its own particular charms this time of year. Now is the perfect season to replace the big coats and beanies with light jackets and sunglasses, not to protect you from the Irish sun, but to look cool of course! Dublin is also the host of many great events this Spring 2020, including the renowned St Patrick's Day. Here are a selection:
Six Nations Rugby
The Six Nations kicked off this February and will go on until mid-March. With celebrations organised all over town, there will be no better place to watch the match than in Dublin. The last game opposing France and Ireland will take place on March 14th. If you aren't heading to the Aviva, why not head into town, to a great Irish bar? With wide screens, fresh pints and delicious food, we recommend a visit to The Sin Bin to take in the match day atmosphere!
St Patrick's Day
With celebrations happening not only in Dublin but across all Ireland as well, St. Patrick's Day is not to be missed. Although the official date is the 17th March, the St Patrick's Festival will be held for five days in Dublin (13th to 17th March), with a mix of contemporary and traditional talent on display. Running across the city centre, the festival is the ultimate Irish experience to participate in.
When: 13th-17th of March 2020
Where: Various Locations
The Pussycat Dolls at 3Arena
The iconic girl band will perform at the 3Arena on the 5th April for an exceptional show. Head to the 3Arena, and sing along to their greatest hits such as Don't Cha and Buttons for a fun filled party night out with friends! See here for a hotel near the 3Arena Dublin.
When: 5th April 2020
Where: 3Arena, Dublin
Dublin Brick Show
The Dublin Brick Show is a great opportunity to channel your inner child. Featuring iconic Lego models and exclusive sets, the Dublin Brick show is the perfect activity for people of all ages!
When: 2nd – 3rd of May 2020 from 12pm until 5pm
Where: Red Cow Moran Hotel, 22 Naas Road, D22 YX80 Dublin
Dublin Comic Con
A major pop-culture event, Dublin Comic Con is a fantastic event for families and comic book fans. A thoroughly entertaining event, with multiple panels, interactive sets, guests, a cosplay village, traders hall and more!
When: 14th – 15th of March 2020
Where: Convention Centre, Dublin 1
Kind Of Blue | Orchestrated
The RTÉ Concert Orchestra will replay Miles Davis' historic Kind Of Blue jazz album on April 23rd, 2020. Renowned for their exceptional performances, RTÉ Concert Orchestra and Guy Barker will bring back to life one of the greatest jazz albums ever made, for one night and one night only.
When: 23rd of April 2020
Where: Earlsfort Terrace, Dublin 2
With plenty of activities to do this spring, Dublin is surely the "place to be" this season!