Malahide Dublin: An itinerary for the Mont Clare
06 June 2018 ·
2
min read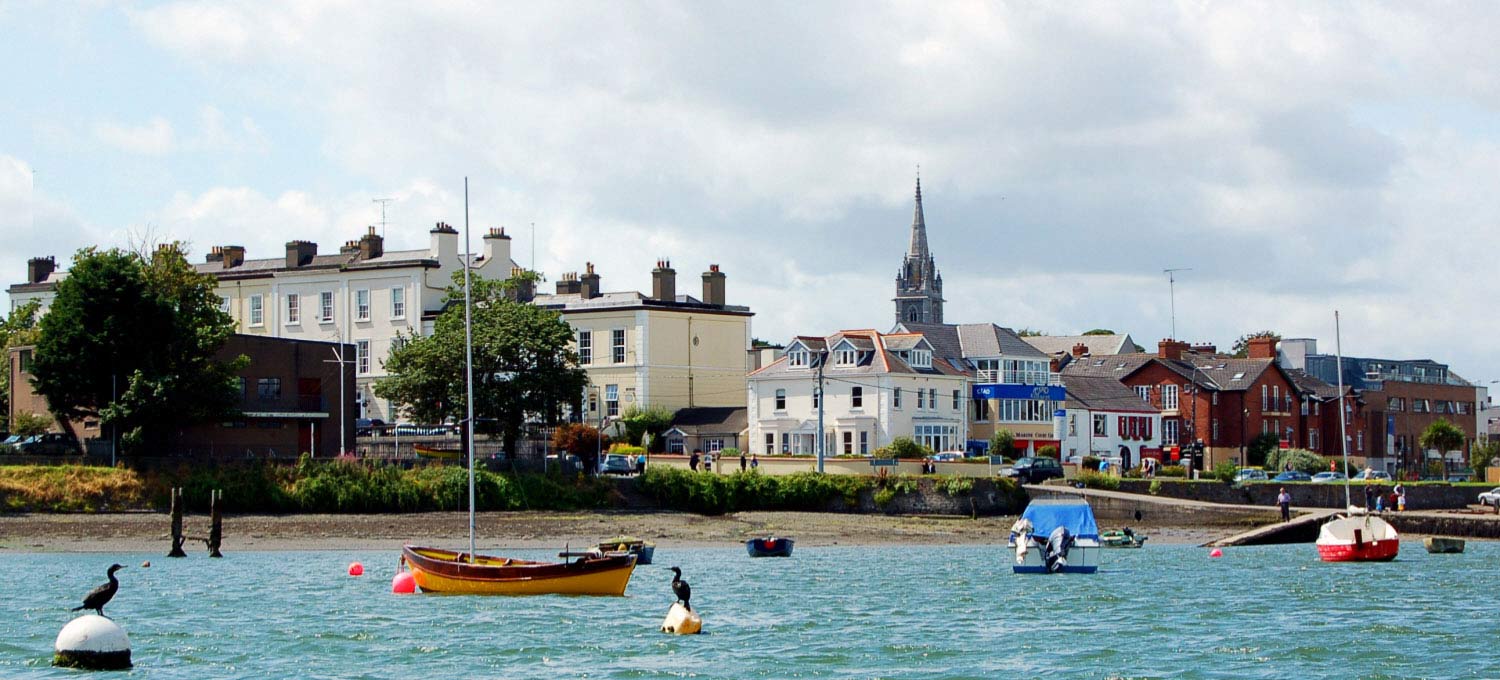 The lovely town of Malahide is one of Dublin's many suburbs. It's located at the seaside and it is an attraction for many tourists and an escape for locals.
It is easily reachable by DART. Every hour a train takes you there in no more than 30 minutes. Here are some reasons why we think it's such a beautiful destination:
Enjoy the fresh sea-breeze
Since Malahide is a town situated right at the beach, it is obvious, that a walk along the beach is not to be missed. The Malahide – Portmarnock coast walk is 4 km long and offers wide paths for joggers and buggies. Enjoy the wonderful view of Dublin bay and if the weather is sunny, you might be able to dip your feet into the water!
Explore its magnificent castle…
Malahide is known for is its beautiful castle. Hopping off the train, it's just a small walk or if it's raining, there is always a little castle wagon waiting to take people up. Parts of the castle date back to the 12th century and its grounds are divided over 270 acres. The castle has been owned for centuries by the Talbot family and is fully furnished. During a guided tour you can discover the family history, including their many travels that influenced the decorations of the rooms.
…with its hidden gardens
These secret gardens are a particular draw for tourists, featuring walled gardens and a beautiful Victorian glass house. Gardeners take well care of the property, incorporating special flowers and plants into the land. Until the castle has been bought by the Irish state in the 20th century, this oasis had never been seen by anyone except the owners.
Gourmets are spoiled for choice
Malahide features many little restaurants for each taste. If looking for a fresh lunch, fine wines and great coffee you should visit Dylan's. They make fine sandwiches and salads for every taste. For Italian lovers, Sale e Pepe is definitely recommended. We would opt for the seafood pasta. DELICIOUS.  If you're really in for the full Irish experience, why don't you go for a Fish &Chips at Seabank bistro.
Boutiques for souvenirs
The grounds of Malahide Castle feature a gift shop, the Avoca Café and a boutique themselves, located at the courtyard. Everything is sold from souvenirs to shirts, from cards to coffee. Local clothing shops such as Bianco, Lula Belle, florists, pharmacies and many more have found their ways here.
Now you have no excuse, you have to visit Malahide! And if you struggle with directions our reception team will be happy to help you. Follow The Mont Clare hotel on Facebook to not miss any new posts on our blog.