The most magical spots to see Christmas lights in Dublin this year
06 December 2017 ·
2
min read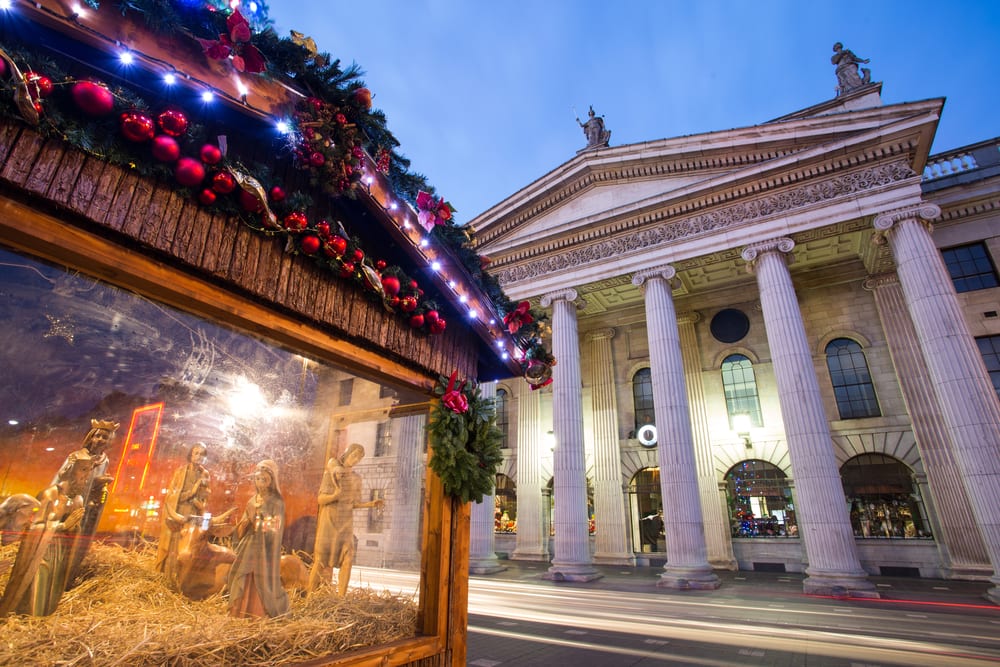 Christmas is one of the most magical times of the year and is made even more special by all of the decorations and lights that are put up to commemorate the occasion.
Dublin is a fantastic city to visit during the festive season because there are a number of different spots you can head to when you want to see the streets illuminated by twinkling fairy lights.
Children will love the magical atmosphere that all of the lights create, so it's the perfect opportunity for a family trip to get everyone excited about the holidays.
After an evening spent strolling the streets and appreciating all of the gorgeous light displays, retreat back to your room at the O Callaghan Mont Clare Hotel for a relaxing evening with your loved ones.
Grafton Street
This is one of the biggest shopping streets in the city, so once you've strolled up and down and taken in all of the light displays, why not hit the shops and get some of your Christmas shopping done? You'll find a great selection of high street shops and small boutiques so will be able to browse choices for all the family.
Now you've seen the glorious light displays and shopped until you've dropped, it's time to head back to your room at one of our hotels near Pearse Street Dublin. With temperatures outside dropping, you'll be glad to get in the warm and enjoy a long soak in the tub before sinking into your comfortable bed for a dreamy night's sleep. Pure bliss.
O'Connell Street
O'Connell Street is Dublin's main thoroughfare, so it makes sense that this is the location for one of the biggest light displays in the city during the Christmas period. Here you'll find a 40ft tree that is adorned with thousands of glistening lights which attract a flurry of visitors every year. The street is right in the heart of the city, so is always a buzzing and bustling place to visit, even more so at this time of year. Be sure to visit some local attractions while you're in the area, such as the O'Connell Monument, situated at the entrance of the street, which commemorates the life of 19th-century nationalist leader Daniel O'Connell.
There's so much to see in Dublin and you can easily spend an entire day and evening taking it all in, but once your feet start to get tired, head back to your room at the O Callaghan Mont Clare Hotel where you can rest up and prepare yourself for another day of exploring.
Henry Street
Another popular shopping street in Dublin, this is a great place to visit with friends or family and is made even more special by the spectacular light show that appears here each year. Expect to see large bows and bells lining the street, creating a gorgeous effect that is sure to get you and your whole family in the mood for celebrating.