Of all the gin joints in Dublin: a list of the best gin bars around Dublin
30 October 2017 ·
2
min read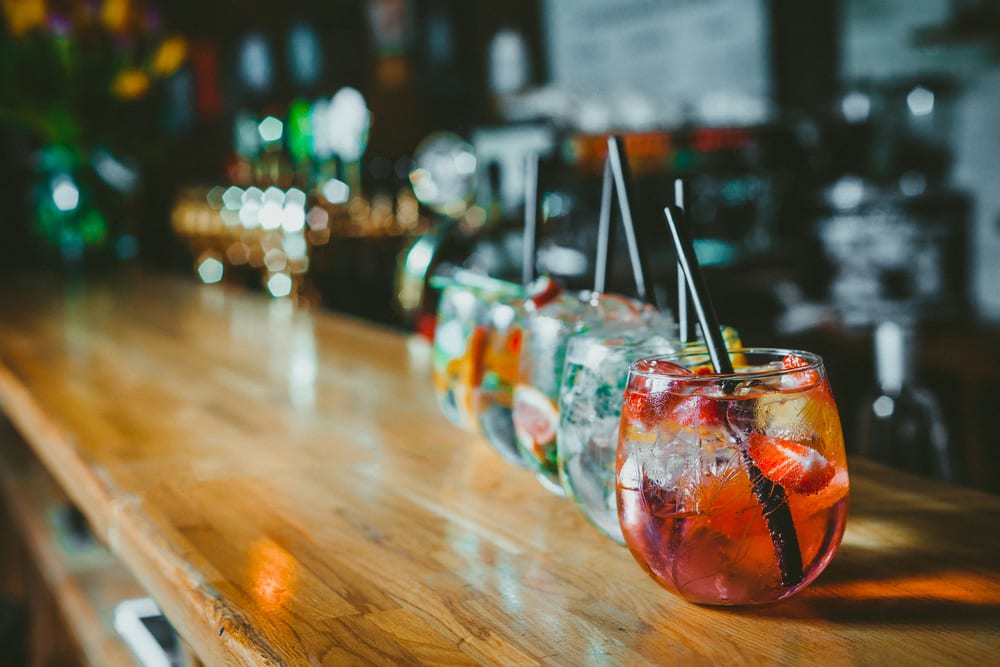 Dublin is renowned worldwide when it comes to alcohol production. From the thick creamy texture of Guinness and Irish ales to the rich flavours of aged Irish whiskey and distilled gin, the city is a diverse treasure trove of alcoholic treats.
Our hotels in Dublin City centre put you right around the corner from some of the best and most vibrant gin joints in Ireland. If you feel like exploring the town and enjoying a night of drinking with your friends and loved ones, some of these gin bars near the O'Callaghan Mont Clare Hotel Dublin are sure to get you excited.
Gin Palace
Abbey Street, Dublin
If you're looking for sheer volume, in all senses of the word, Gin Palace is the place to be. As suggested by the name, the bar is heavily dedicated to gin and specialises in creating the best flavours in Dublin. With over 120 different brands on offer, gin connoisseurs won't struggle to find a flavour that tickles their taste buds. If you're travelling with friends, one of the favoured tasting trays is a perfect way to try something new and get the drinks flowing. The Gin Palace is an absolute must for gin lovers visiting the O'Callaghan Mont Clare Hotel Dublin.
Bull and Castle
Lord Edward, Dublin
The elegant setting inside Bull and Castle makes it a perfect venue for evening drinks with friends or a date. The warm atmosphere is made even better by the friendly bar staff that have an extensive knowledge of alcoholic drinks. Whether you're looking for a gin-based cocktail or a good old fashion gin and tonic, you'll find a vibrant menu that caters to everyone's needs. If you're heading on a night out with friends that don't like gin as much as you, don't worry. The Bull and Castle also serves a variety of other drinks such as beer, whiskey and cocktails.
The Jar
Wexford Street, Dublin
This alcoholic paradise is like something straight out of a film. The sleek interior and luxury fixtures provide a gorgeous setting to enjoy a casual evening drink. As you walk through the doors you'll be greeted by welcoming staff who are always on hand to rustle up any type of drink that takes your fancy. For those looking to catch up with friends and enjoy an afternoon drink, there is a beautiful garden seating area which is covered with wildflowers and gorgeous plants.
JT Pims
South Great George's Street, Dublin
This upscale gin bar is one of the newest bars on the streets of Dublin but don't let the prospect of inexperience put you off. JT Pims offers a wealth of choice and a world of flavours. The leather-clad bar is a popular spot for business traders and professionals looking to relax after a busy week. If you feel like dressing up and treating yourself to a night out, there's no better place than JT Pims. Be sure to try out their speciality sloe gin, which tastes great on its own or as part of a cocktail.