Experience Dublin a local! Where do the locals go?
24 April 2018 ·
2
min read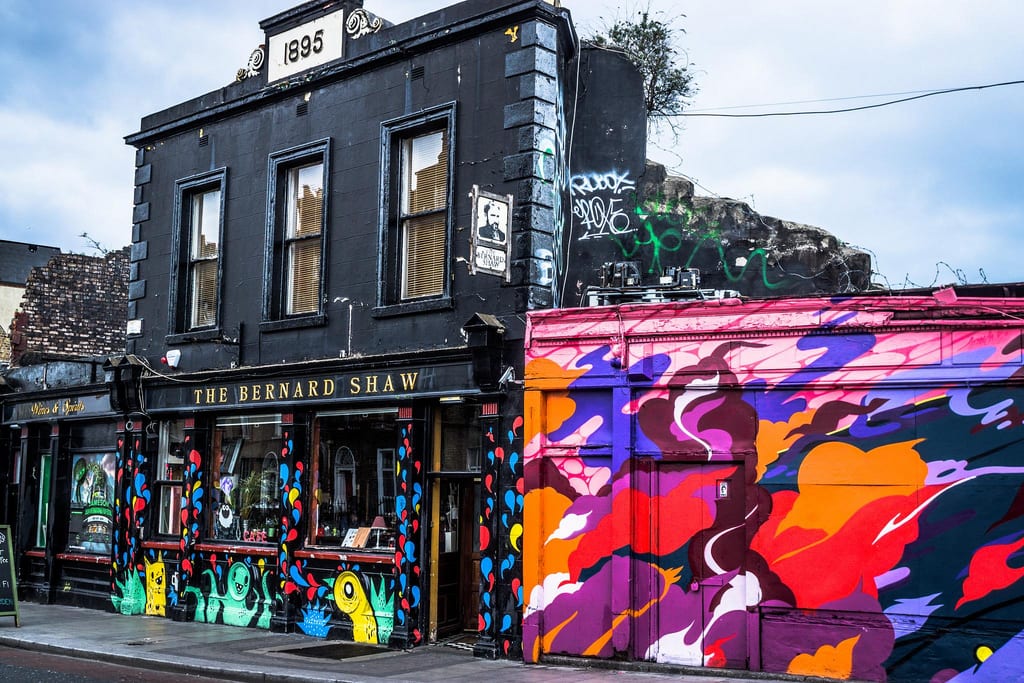 Want to get a real taste of Ireland's capital? Go local! Locals go to the nicest places of Dublin, without paying the full price in busy touristic areas. Dublin is full of the most amazing bars, restaurants and cultural places. We asked around at the Mont Clare and picked out a few hotspots that we think are definitely worth a visit on a trip to Dublin.
Whelan's
25 Wexford Street
If you love an evening filled with live music, Whelan's is the place to go. From big acts such as the Arctic Monkeys and Ed Sheeran, and newcomers that have never played in front of an audience before, this venue hosts any artist. The pub is loved by the real locals, but became more popular around Dublin when it was featured in the movie "P.S. I Love You".
Bibi's café
14A Emorville Ave
Bibi's is the perfect hotspot to grab a breakfast, brunch or lunch. It's not located in the city centre, but in the neighbourhood of Portobello. You can choose whether you want to sit inside in the homely atmosphere, or enjoy the sun at one of the tables outside. The ever-changing menu includes food such as homemade scones, granola, soups, poached eggs with bacon or salmon and sandwiches.
The Bernard Shaw
11-12 Richmond St. South
The Bernard Shaw was cool before being hipster became trendy. The Bernard Shaw has large outdoor areas and bars, an exhibition space, live bands and DJ's performing, street food & flea markets, and a pizza bus and cafe. What's not to love? This is the place is great for a simple, but perfect Italian breakfast or lunch between work-time, but also for grabbing pints with friends in the weekends.
Dublin Flea Market
12 Newmarket
Stroll around Dublin's flea market every last Sunday of the month. Since 2008, you can find here second-hand vinyl, books, clothes and furniture while enjoying some good food and listening to live music. Good or bad weather isn't a big deal, because this is an indoor market.
Neon
17 Camden Street
Neon is the perfect place to get Asian food. The restaurant is located at the busy Camden Street, but if you don't feel like leaving the house or hotel, they will deliver your food in Dublin 2, 4, 6, and 8.  The atmosphere is easy and relaxed, and the food is good. You can even make your own ice cream here.
https://www.instagram.com/p/Bf6L9DnhBYv/?hl=en&taken-by=neondublin
Queen of Tarts
Cows Lane, Dame Street & Cork Hill, Dame Street
Queen of Tarts is a big hotspot in Dublin. In 1998, sisters Regina and Yvonne Fallon trained as pastry chefs in New York City, returned home to Ireland to establish and run their own café. Tarts, meringues, crumbles, cookies and brownies, every food that makes the heart laugh, they sell. Also, having a breakfast or lunch here, is promised to be one to remember.
Cinnamon
Ranelagh Dublin 6 and Monkstown Dublin
Cinnamon is a nice place to grab a coffee and eat breakfast or lunch while working a few hours out of home, but also dinner can be enjoyed here. The atmosphere is comfortable and spacious, and another plus is that kids eat free from 5pm-7pm.
We hope you enjoyed the tips from the locals of Mont Clare. One last tip, we always grab our morning coffee at Steam, it's the perfect place to start the day. These are just a few of the great things Dublin has to offer, but we hope we picked the best for the greatest experience as a local.