Encountering Parks & Wildlife in Dublin
28 December 2017 ·
2
min read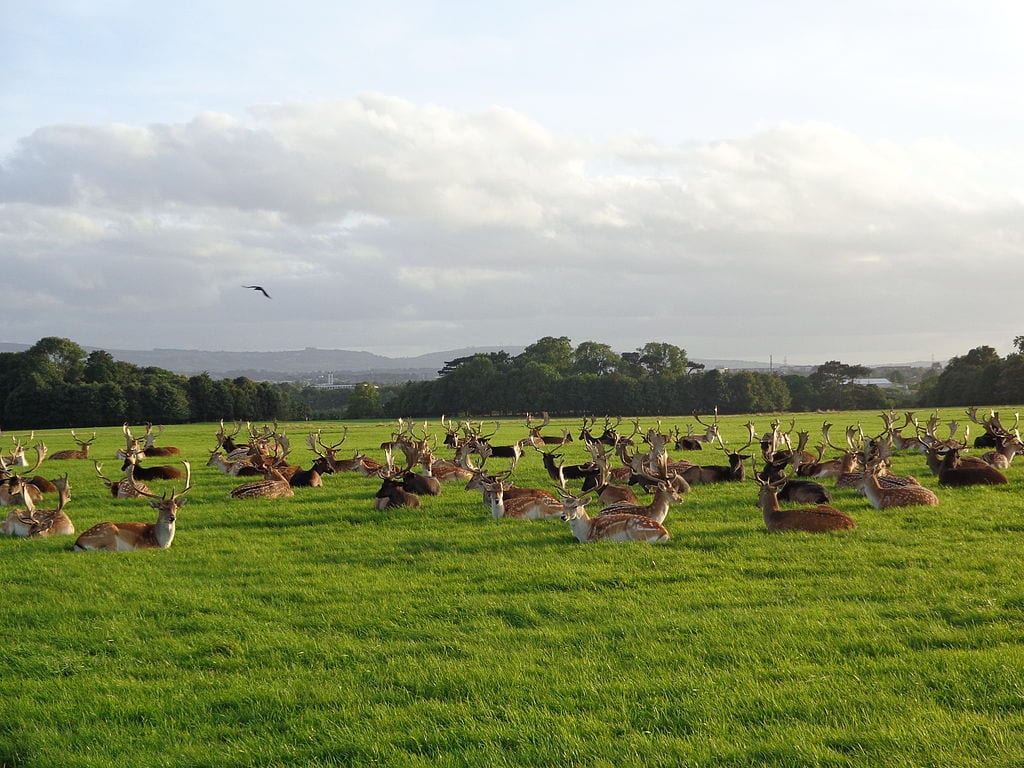 Visiting a capital doesn't mean you can't encounter wildlife. In fact, Dublin has the largest enclosed city park in Europe! It is even home to a herd of wild deer and a zoo! So nature lovers, don't be scared to visit the City of Dublin, there is a lot of peaceful spots to relax:
Dublin Zoo
This is the number one attraction in Dublin and it stretches over 70 acres and is home to over 600 animals! Their natural habitats have been carefully recreated and conservation is an important part of Dublin Zoo program. Did you know that it is recorded as a foundation?
National Botanic Gardens of Ireland
This is a wonderful place to spend few hours walking and discovering trees and plants of the world. The glasshouses are stunning and are home to exciting collections of plants like in the Tropical Glasshouse… You can also discover temporary exhibitions and stop for a coffee or a bite to eat. There is also plenty of space for kids to run around in the peaceful areas near the rivers to relax.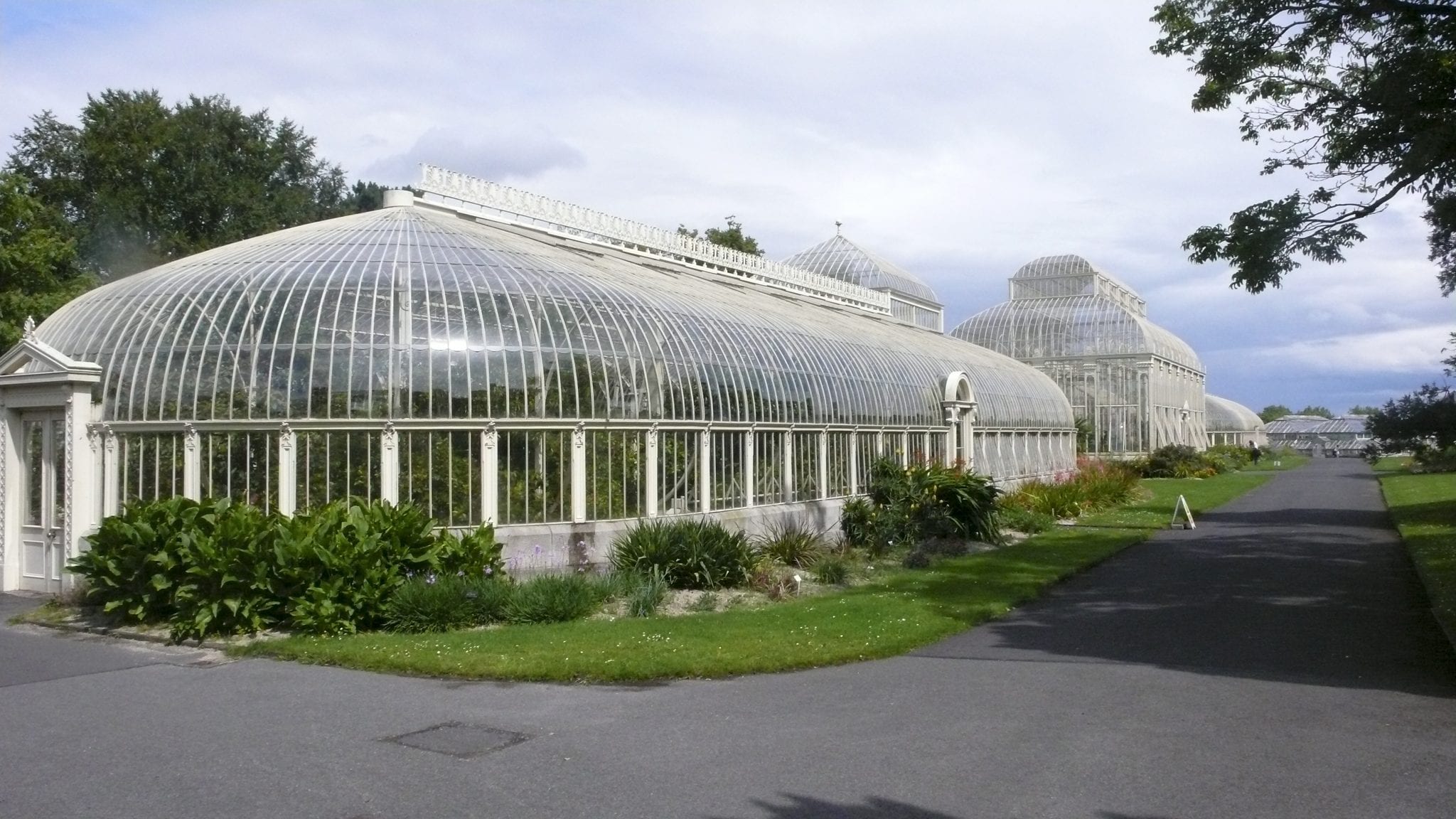 The Phoenix Park
As previously said Phoenix Park is the largest city park in Europe. In addition to Dublin Zoo, it hosts the President House, the US embassy and massive memorials. The park also has large green fields and a sports pitch. The visitors here can discover the history of the park and visit the Ashtown Castle. You can also rent bikes and Segways to explore its many paths.
Iveagh Gardens
This is one of Dublin's secret place. Surrounded by buildings, this park is not easy to access and many visitors don't pay attention to this hidden treasure. However, it is worth finding the entrance because this park is a mix of classical French and English landscaping with fountains, statutes, waterfall, a maze and a rosarium. So here is where the secret entrance is: Hatch Street.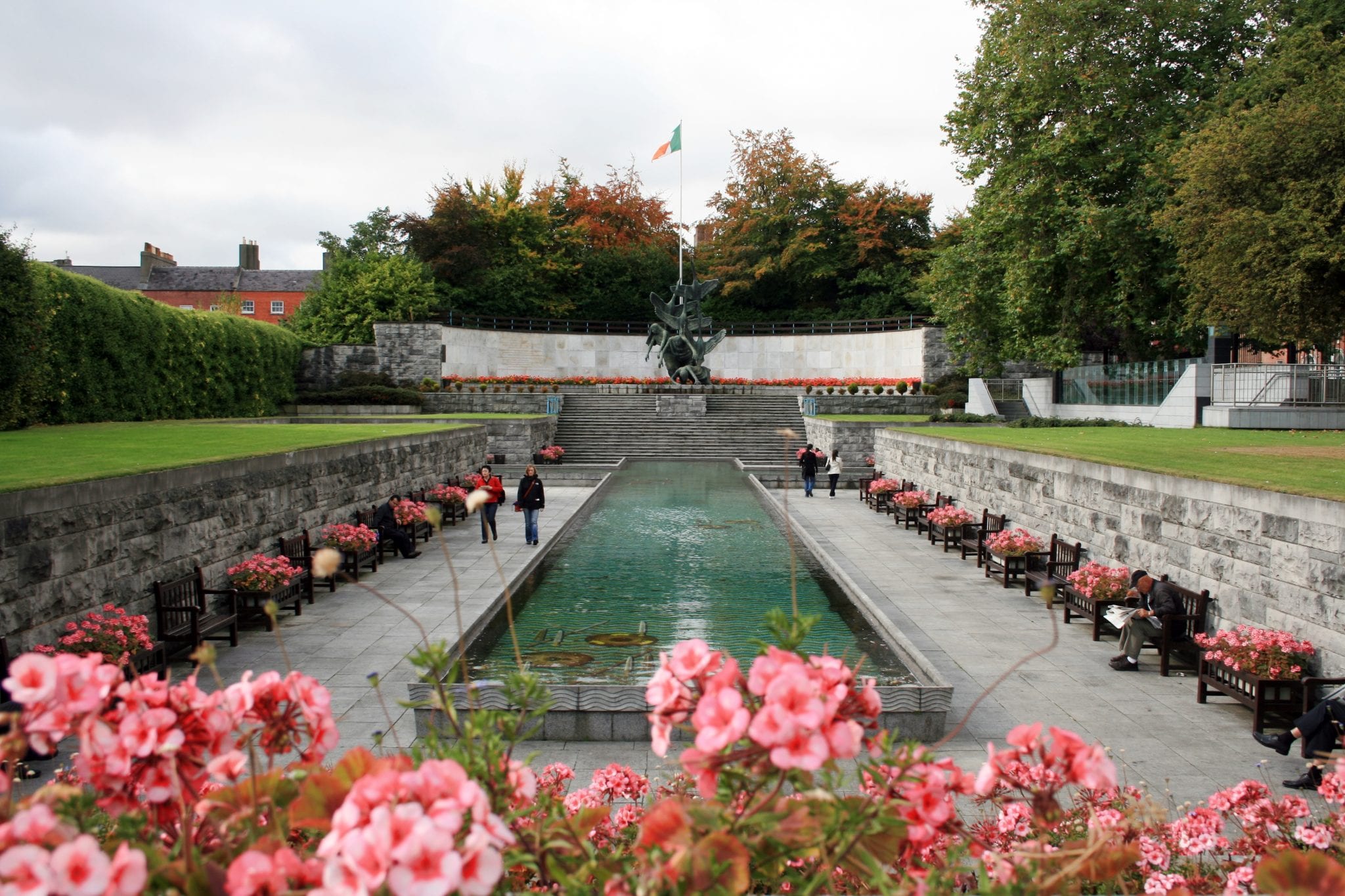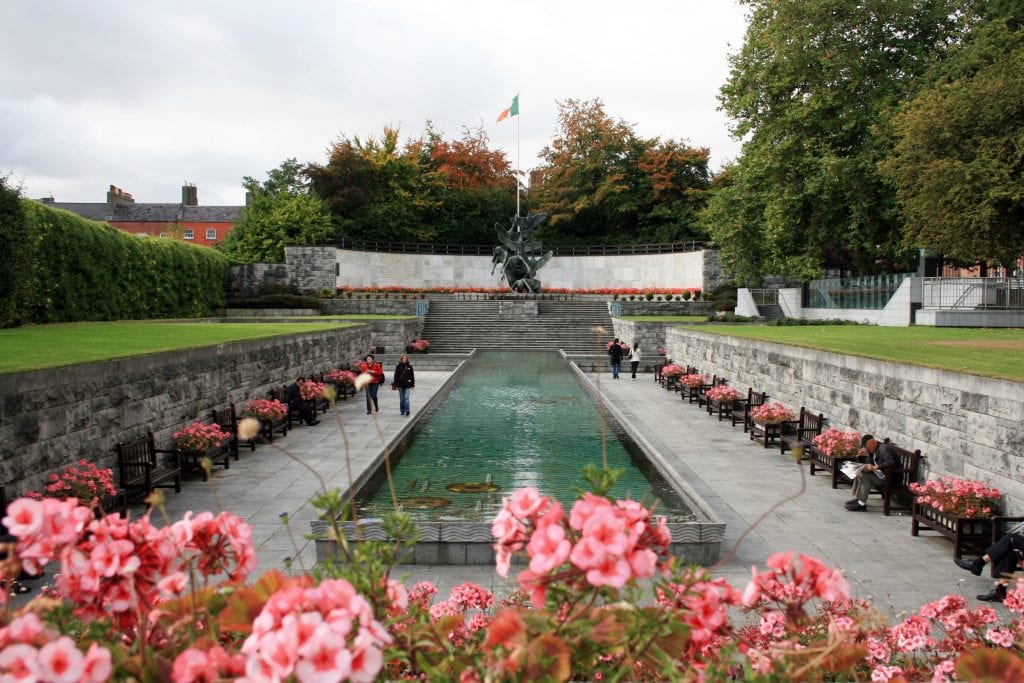 Garden of Remembrance
This is a beautiful small garden with Oisin Kelly sculpture "Children of Lir" and a pool with a mosaic floor. This garden is dedicated to the peoples who have given their lives in pursuit of Irish freedom. It is located on Parnell Square in East on Dublin 2.
The Mont Clare hotel is also located in Dublin 2, just next to the Merrion Square park. If you want you can ask our reservation team for a bedroom with view of the park!