Dublin's Best Route: Trinity to Christ Church
02 July 2018 ·
2
min read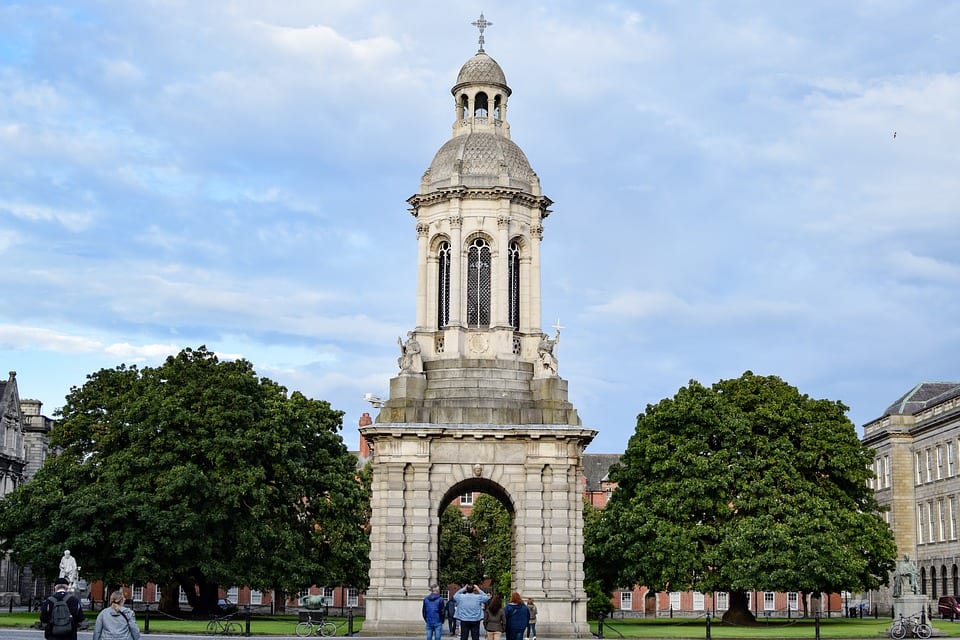 We always tend to take the shortest route when going from point A to point B. But sometimes, the shortest way is not the best and going slightly off-piste will lead you into countless discoveries. So why not take your time and enrich your experience with our guide to the best route from Trinity College to Christ Church Cathedral.
If you are staying with us at the Mont Clare you are only 2 minutes' walk from Trinity College. From there, a walk toward Westmoreland Street will lead you to a hidden gem: Waldorf Barbers. This old-style barbershop is a timeless place, that hasn't changed since it first opened in 1929. It features a small museum with vintage razors and tools of the trade.
Next, go for a walk through the busy Temple Bar quarter. While enjoying the sights and sounds we suggest a little detour to Curved Street and admire the work of BP Fallon, one of the city's most famous street artists. From here you can stroll into the wonderful Meeting House Square, home to many events including a food market every Saturday. You can also check out the Gallery of Photography and the National Photographic Archive while you are there.
Your journey down Essex Street East will bring you past the Project Arts Centre, a good place to discover emerging artistic talents. Afterwards, nip down Crampton Court to get back onto Dame Street. Take a peek into City Hall and discover the story of the city through a series of murals from 1917.
Your next stop is at the Chester Beatty Library, which treasures numerous manuscripts, miniature paintings, rare books and prints. Emerging on Castle Street stroll down the steps of Cows Lane. On Saturday there is an arts and crafts market and a delightful selection of cafés and shops.
From there, make your way up towards Christ Church via Fishamble Street. On the corner of Essex Street and Fishamble is the oldest house in Dublin, dating back to 1720. Finally, you can step inside the dramatic Christ Church Cathedral and be astonished by its medieval architecture.
Have you enjoyed our blog? If you have any suggestion please let us know in your comment.