Dublin for foodies.
27 June 2017 ·
3
min read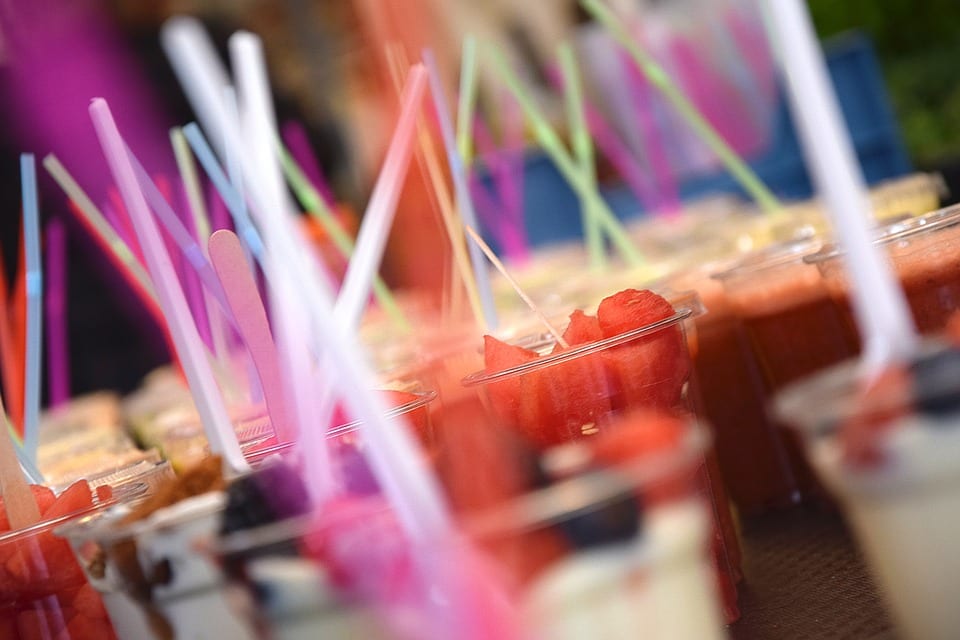 When thinking about Dublin, the only thing that probably comes to your mind is Irish stew, bangers and mash or fish and chips but we must say: It's more than that and cuisine in Ireland has changed tremendously. The city has become very international and chefs started experimenting with different ingredients to create unique dishes.
Taste of Dublin Festival
The event of the year is undoubtedly Taste of Dublin, each June, if you're a food lover. Enjoy signature dishes from Dublin's finest restaurants. Taste the flavours of the world whether you're a gourmet, a new-found food lover or just want some fun time with your friends. There's something for everyone and you might learn something from the talented chefs. Taste delicious beer and wine or join some masterclasses. Tickets for next year can already be purchased and we strongly recommend you to go. The location in the Iveagh Gardens is stunning.
World Food Market
Nobody really likes to eat in the office canteen since they tend to be dark and uninviting. Each Summer the World Food Market appears on Merrion Square East as soon as the weather gets better and it's each Thursday something to look forward to for most employees. Explore international cuisine in your lunch break and sit in the park catching some sunshine. Chinese dumplings, a tasty burger or something from the sweet stand – what would you go for?
Patrick Guilbaud
This place is literally pursuing perfection to create happy faces. With three men at the helm, Patrick Guilbaud has now existed since 1981 and has filled plenty of hungry stomachs already. The restaurant is a place of fine dining and has become one of the finest in the country. Whether you'd go for the lunch, the a la carte menu or the table d'hôte, everything is possible and the team will make sure every last detail will be to your satisfaction. Treat yourself and your palette a little to this very special gourmet place in Dublin.
Powerscourt Centre
Situated right in the city centre, Powerscourt centre is not known by everyone as it looks like a historical city-house from the outside but as soon as you enter through the gates, you'll see how big the place is and what wonderful cafés and restaurants are hidden within its walls. The Pepper Pot is located on the second floor and has a versatile menu of cakes, sandwiches and dessert. Besides, everything is organic. The Brother Sister Café is located on the ground floor and looks stunning as you enter the building. Enjoy a delicious lunch and a good cup of coffee right in the middle of this beautiful building. Farrier and Draper is a nice and modern restaurant and cocktail bar and in the cellar you'll find Pygmalion restaurant and bar, serving everything from tapas to shishas and cocktails.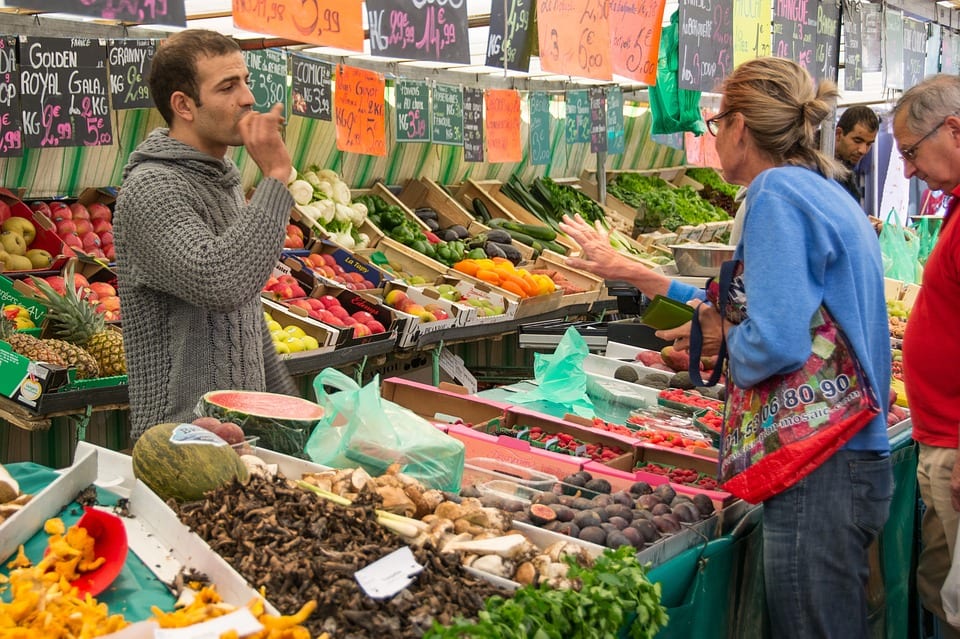 Trocadero
Be whoever you want to be and go to the theatrical Trocadero Restaurant that has become an institution in Dublin as it has hosted many theatre actors over the years with its great atmosphere. This year, the place is celebrating an amazing achievement of 60 years in Dublin city. Enjoy excellent fish, steak and lamb dishes served in an extravagant way. The eye eats with you, that's what we say. Chose an excellent wine from the cellar to accompany your liver pate and enjoy a relaxing evening in the most cosy and relaxing ambiance.
Irish Village Markets
Irish Village Markets has the goal of bringing something unique, diverse and special to Dublin. Everybody loves trying new food from different countries and this pop-up market has three different locations throughout the week. 7 squares through the city have the pleasure of hosting this market once a week. Visit the market on Thursdays at Mespil Road, University College Dublin and Fitzwilliam Square. Drop by on Wednesdays at the Spencer Dock, Waterways Ireland Visitor Centre and Eastpoint or have a look at Percy Place and Sandyford Industrial Estate on Fridays. Not only does this organisation host much-loved markets but they also cater at events of any kind of size.
Mario's Italian Restaurant
Nowadays there is no need to go to Italy anymore for fine Italian food. You only have to go to Ranelagh in Dublin 6 to see Mario's. Whether you're a fan of pizza, pasta or the light salad, this place has it all. Go for a delicious wine to accompany your food, like a real Italian would do. What locals like about this place is the great and cosy family atmosphere and the crab raviolis in cream sauce of course…