Dublin events in April
15 April 2017 ·
2
min read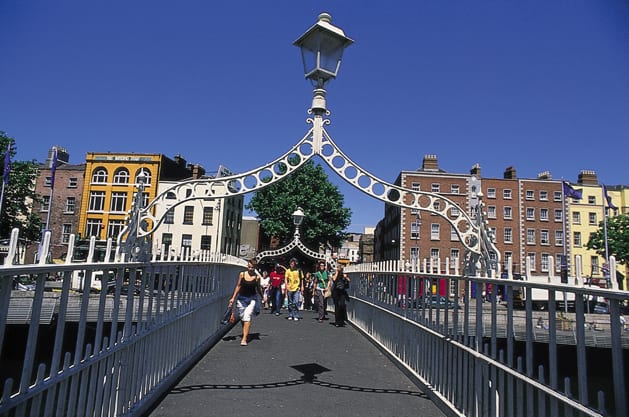 The Ball Festival 2017
This is purely student festival in Dun Laoghaire, just a short DART ride to get there. The event will take place on April 28th at St. Michael's Pier and tickets are available for sale online. There will be a huge line up with artists such as Bakermat, Gavin James, Waze & Odyssey and many others to be announced. Early bird tickets are sold out already, that's how popular it is. However, stage one and two tickets can still be purchased. Be quick and have a wonderful day at the beach festival of the year.
Ed Sheeran
This concert has had a massive demand. Ed Sheeran is probably one of the most famous artists in the United Kingdom and Ireland at the moment. People love him and that's why his concerts here in Dublin at 3Arena were sold out at the very same day. Websites such as Ticketmaster were selling them for almost ten times the price and people were still purchasing them. If you're interested in a busy night out after the Ed Sheeran concerts, on April 12th and 13th, it will certainly be fabulous in the city.
Bright lights tag festival
A charity event will take place to kick off the rugby season this year at Blackrock College.
This event aims at raising awareness about bipolar disorder, depression and suicide that has affected families for many centuries. Another reason for this event is to reunite family and friends for one full day of fun, sports and chats. 32 online registered teams will play rugby games against each other as the main attraction and there will be barbecues, drinks, kid's games and many more engaging activities. This event taking place on 29th of April stands a chance for sunny weather and might be worth a visit in case you're interested in helping raise some money for a good cause and having some fun with the kids outside.
Battle of Clontarf (10 miles)
It's a celebration event of the victory of the battle of Clontarf a century ago. The run is part of a much larger Clontarf festival including food, music and lots of fun. Among the runners are not only athletes but also walkers and joggers are participating. The run is taking place in St Anne's Park and you are most welcome to cheer them up or even to participate if you are fond of sports. The event is taking place on April 17th and kicks off at 10am in the morning. Of course it is also possible to join later if you'd like to have a sleep in.
Dublin
After all, who needs all those events if you have a beautiful city to explore?
Dublin offers many attraction for sightseeing, restaurants and music venues. A stroll through Grafton Street or a visit at St Patrick's Cathedral can also be very relaxing and fun, if attending busy festivals is not your thing. Whatever you prefer, many pubs feature live music and there are a many theatres that are widely spread all over the city. The sights and culture of Dublin helps you fully enjoy the city on a budget.