The best street art in Dublin
07 August 2017 ·
2
min read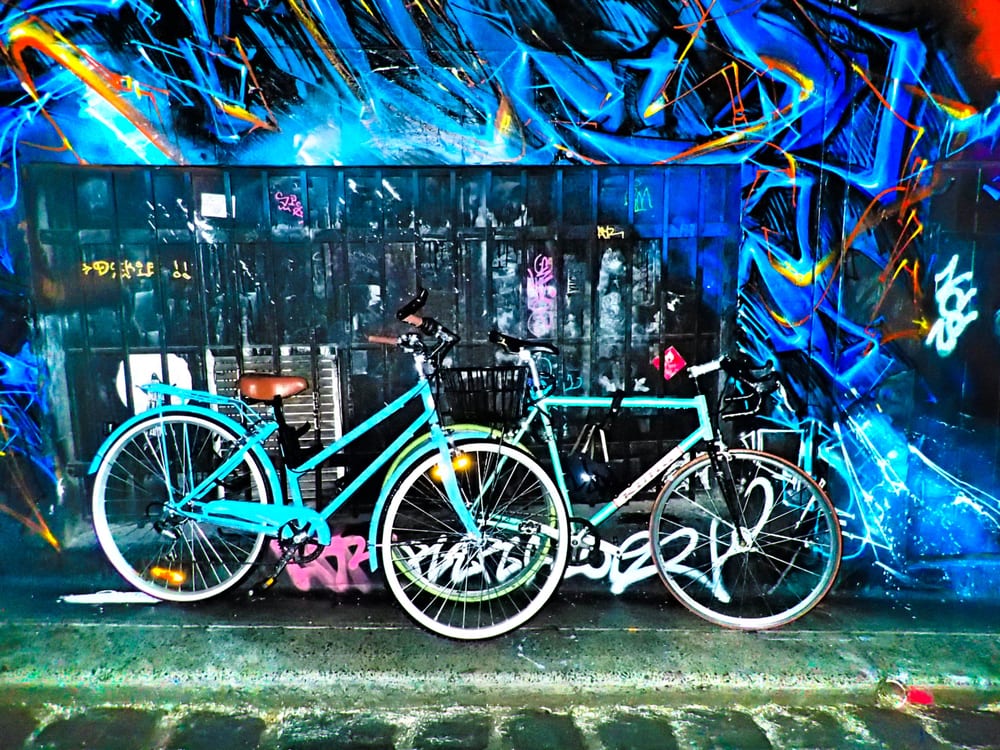 Since the rise of Banksy and his fellow urban painters the world of street art has exploded onto the pop culture scene. What many people once saw as an act of vandalism is now considered a genuine form of art and it has spread all over the world, including to Dublin. The city walls and back streets have provided a fresh canvas for underground artists to express their creativity by brightening up aged areas around the city. The great thing about street painting and graffiti is that it's dragged art out of exclusive galleries and brought it into public spaces for everyone to see. In Dublin, graffiti paintings are treated like art installations and if you're a fan of urban art, then you're sure to love these amazing street exhibits.
Black Herds of the Rain
This first piece by renowned street artist, Conor Harrington is a must-see feature in Dublin's urban gallery. The huge instalment covers the side of an end terrace house and features an abstract imagining of a cowboy on a purple backdrop. The aim was to highlight the deep recession that Ireland had fallen into and illustrate the 'cowboy' nature of the country's political and economic system. Conor was born in Cork and has been perfecting his craft for years on walls and buildings all over Ireland. Read his online blog and you can learn more about the inspiration behind this intriguing piece.
Sink or Swim
This huge vibrant piece is a perfect example of how street art can be even more visually striking than traditional art styles if done in the right way. The canvas for this graffiti painting is the back of a housing estate, on a rooftop shrouded in green trees and shrubbery. The illustration is a result of the collaboration between two revered street artists, Fintan McGee and Maser, who together have created a colourful masterpiece on a breathtaking scale. Fintan is known for the bold statements that can be seen in his urban paintings all over the world. He and Maser have teamed up again to create a piece of art that you won't want to miss.
El Mac
This artist's work can be seen scattered around the city's walls and backstreets, with its distinctive style and prominent colouring. The US-born graffiti painter has brought classic portraits into the underground scene of the 21st century with his gritty illustrations. His work often features portraits inspired by Chicano and Mexican culture, which he experienced growing up. His work is so well renowned that he received commissions from museums such as Groenige in Bruges. Take a stroll from our hotels in Dublin and head to Francis Street where you can see some of El Mac's finest work.
BP Fallon
Head over to the Button Factory in the Temple Bar area and you'll find a colourful abstract portrait of one of Dublin's most treasured personalities. The well-known DJ, photographer and author has been portrayed on the side of this popular venue by street artist Maser who used an iconic bold style to create this eye-catching piece.