Best places to do Christmas shopping for elderly relatives
04 December 2017 ·
2
min read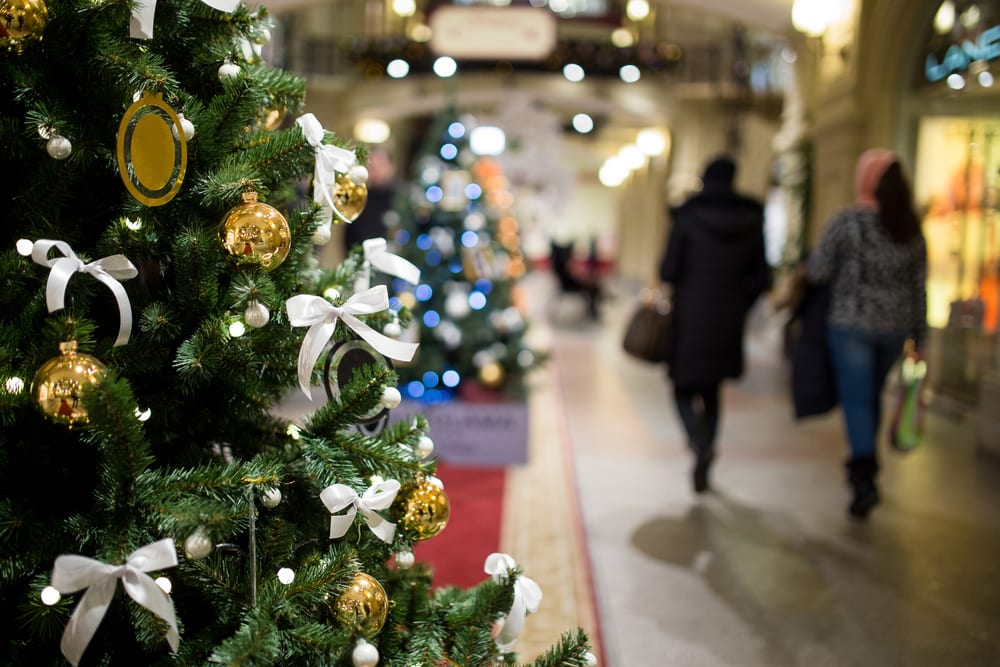 If you're visiting Dublin for a weekend in the run-up to Christmas, it's a great opportunity to get some of your present shopping done.
Sure, a trip to a city as vibrant as Dublin should include visits to all of the usual tourist spots and attractions, but don't miss out on the opportunity to sample some of the great stores that the city has to offer.
While shopping for young children and teenagers can be easier, buying gifts for older relatives like parents, aunts and uncles and grandparents can be more challenging.
Unlike children, they're less inclined to tell you what they want, so it can become a guessing game when it comes to knowing what to get.
Luckily, Dublin is full of great shops where you can buy presents for your elderly relatives that you can be sure they'll love.
After a day of shopping in bustling Dublin, stroll back to your room at the O Callaghan Mont Clare where a comfortable bed and hot bath will be waiting for you. Not feeling tired yet? Get ready in a comfortable setting and then hit the town.
Sweeney O'Rourke
34 Pearse St, Dublin, 2, Ireland
For the house proud relative or avid cook, a trip to this kitchenware store will give you plenty of inspiration for gift ideas. Purchase kitchen utensils and pans, ideal if one of your relatives has recently had their kitchen refurbished. If you're relative is a committed baker, here you'll find a tonne of accessories that will ensure they keep up with their hobby and continue to supply you with delicious sweet treats. There is also a range of stunning aprons and tea towels that make really lovely gifts for any relative that loves to spend time in the kitchen.
All shopped out? Head back to your room at one of our hotels. With accommodation in Dublin City Centre, it's the perfect place to stay when you're getting your Christmas shopping done as the shops are all conveniently located nearby.
Hodges Figgis
56-58 Dawson St, Dublin 2, Ireland
When it comes to Christmas gifts, you can't go wrong with a good book. Who doesn't love curling up on the sofa during the winter months with a new read to get stuck into? This iconic 4-level bookseller has been operating since 1978 and is the only place you need to visit in Dublin when you're on the hunt for good literature. The range of books here is pretty impressive, and be sure to check out their range of Ireland-centric books, perfect for the more adventurous reader.
Feeling tired after trekking up those four floors? Take a leisurely stroll back to your room at the O Callaghan Mont Clare. Be sure to buy a book for yourself and spend the evening winding down and reading in one of our stunning suites.
Terence Clifford Antiques
42D Pearse St, Dublin 2, Ireland
Browse a vast selection of stunning pieces here including mirrors, clocks, chandeliers and bookcases, ideal for furniture hoarding family members who love to add more to their living space. Be sure to check out the Irish art section and take back a piece of traditional Irish history for a loved one.