The Restaurant
The Restaurant, conceived as a minimal and pared back environment, is an open, airy space, which utilizes a restrained palette of materials, allowing the food to take centre stage. The restaurant is split between two levels, with a smaller mezzanine level bordered by a dominant steel plant wall, providing a layered perspective outward.
The two spaces juxtapose each other, one with low level dark stained timber paneling and warm concrete plaster walls, the other with full height oiled pale timber walls.
The defining feature of the restaurant is the bar, a stainless steel wrapped counter, with dark berry toned joinery behind it. Conscious to retain as much of the buildings natural structure, the existing bay windows have been retained, opening up the new design to the street outside.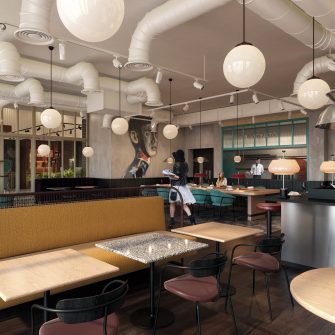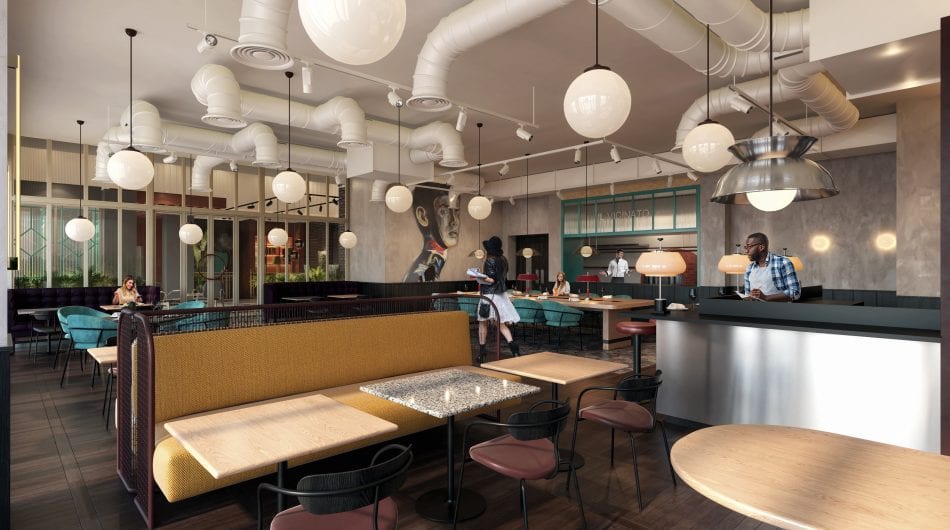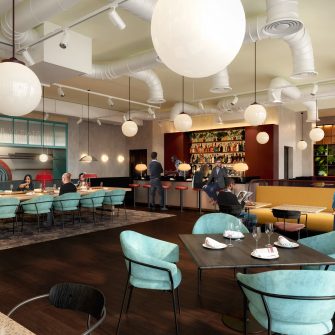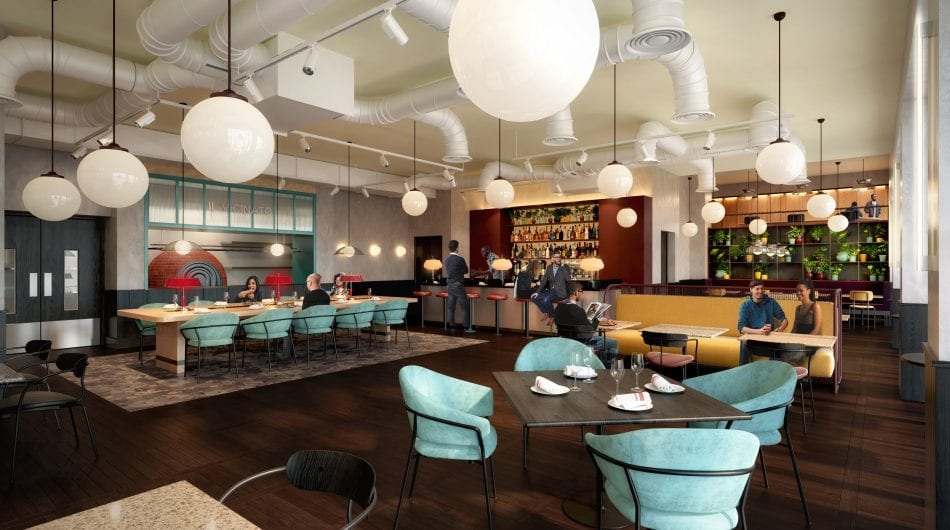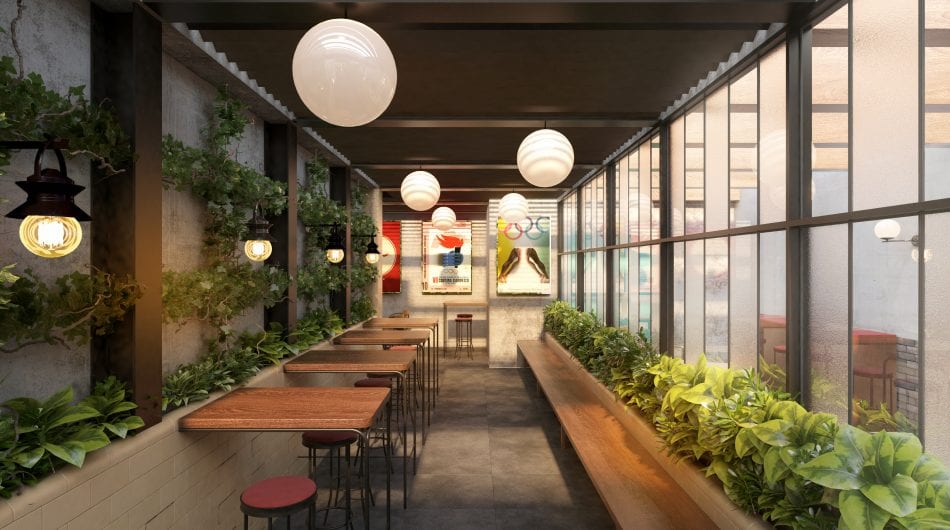 The Bar
Conceived as the intrinsic meeting hub of the hotel, the bar is a multifaceted space.
The design takes its queue from the bar itself, a meticulously detailed smoked oak counter & gantry. The use of timber panelling is mirrored throughout the room, and is only contrasted by the entrance: a bold feature tiled doorway, sided by colourfully tiled columns. The bar is unlike other spaces, one that balances traditional design aesthetics with touch of 1970s flair, to represent the history of the site- as a meeting place for people during the 1970s. The layout of the room has been devised to create varied seating options: high level seating directly to the bar, booths for more relaxed settings, and smaller intimate two-person seating areas., enabling it to become an all day dining and meeting destination in the heart of the city.