Top 6 Things To Do in Dublin
24 January 2017 ·
2
min read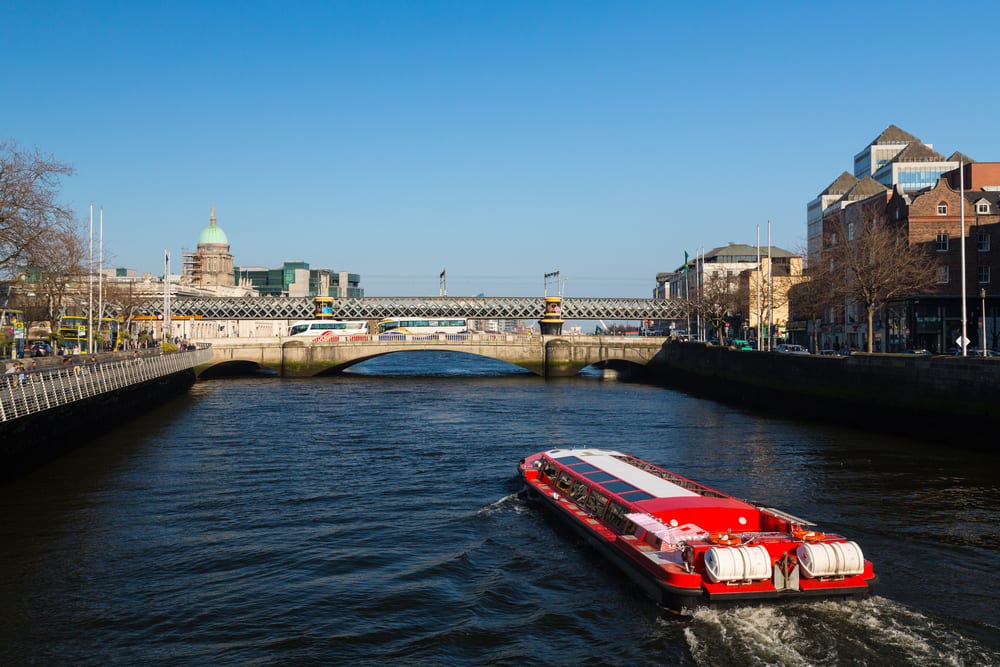 Whether you have already booked your hotel or you are just in the early stages of planning a trip to Dublin then you might have started to think about the different things you can do whilst you are in the city.  Dublin is a vibrant and exciting place to explore with a whole host of attractions to suit every taste and budget.  To get you started here are  six suggestions of places you could visit:-
The Guinness Storehouse
This brewery experience has been voted one of the top attractions in Dublin for three years running now and with good reason. It has been home to the most famous beer in Ireland since the 1750s and although the building has since been remodelled into the shape of a giant pint of Guinness there is plenty of history to be found within.  Visitors can learn almost anything you'd ever want to know about how Guinness is made and the tour includes a complimentary pint of the black stuff accompanied by stunning views across Dublin from the rooftop bar.
Dublin Zoo
A real treat for animal lovers, Dublin Zoo is located in Phoenix Park in the heart of the city and is home to over 400 animals including Asian elephants, tigers, monkeys, penguins, giraffes and plenty more with regular talks and activities to enjoy as well.  The zoo is a registered charity dedicated to the conservation of wildlife and covers just less than 70 acres making it a worthwhile day out.
The National Gallery of Ireland
Just a short walk from the O'Callaghan Mont Clare Hotel, the National Gallery of Ireland is home to a large collection of European art including works by Vermeer, Picasso, Van Gogh and Monet.  There are more than 2,500 paintings and 10,000 other works of art to be found at this National Gallery and with free entry to members of the public, it's the perfect place to head for an hour or two of culture during your trip.
The Book of Kells Exhibition
An absolute must for any literary lover, the Book of Kells is without doubt one of Ireland's greatest treasures.  The Book of Kells is a 9th century manuscript made up of 680 pages of vellum which are a richly decorated copy of the four Gospels in Latin.  The manuscript was buried around 800 AD by monks who feared that it would be destroyed by Vikings but it was eventually rediscovered and is now on display inside the beautiful library at Trinity College Dublin.
Kilmainham Gaol
Set just outside the centre of Dublin, Kilmainham Gaol once held some of the most well known political and military leaders in Irish history including the likes of Charles Stewart Parnell and Eamon de Valera.  It opened in 1796 and closed doors in 1924 and is now an attraction for visitors to experience what it might have been like to be led to the doors of this imposing and striking landmark and to discover some of the remarkable and, at times, disturbing history of Ireland.
National Botanic Gardens
Just less than 50 acres, the National Botanic Gardens offer a wonderful place to escape and feature many picturesque elements such as an arboretum, a sensory garden, flower beds and extensive herbaceous borders.