A guide to Dublin for adrenaline junkies
27 October 2017 ·
2
min read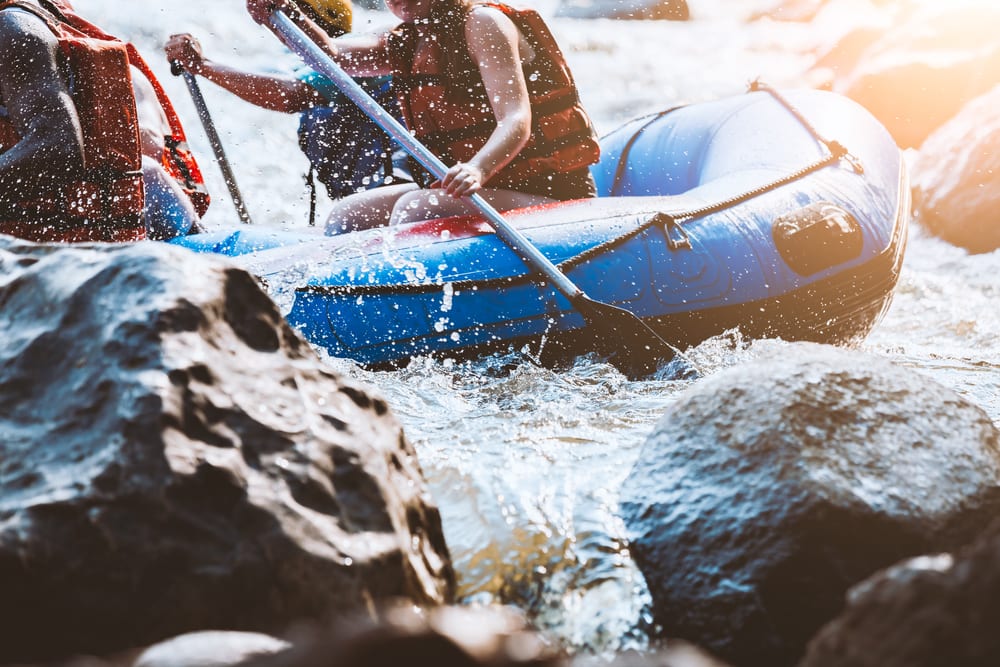 Anyone looking for action-packed activities won't struggle to feel the excitement in Dublin. The city is packed full of fun things to do for people of all ages, with plenty of options sure to get your adrenaline pumping and your heart racing.
Race across land, water and air as you see the sights of Dublin from a whole new perspective. Take advantage of our amazing special offers Dublin hotels and book your luxury suite at the O'Callaghan Mont Clare Hotel Dublin to take part in some of these adrenaline-fuelled activities.
Skydiving
Plummeting towards the ground at high speed is the ultimate experience for adrenaline junkies looking to push themselves to the limit. The feeling of flying through the air is like nothing else you can experience. Get your gear on, take note of what the instructor says and then take to the skies for the most invigorating experience you'll ever have. The Irish Parachute Club offers tandem skydiving experiences that allow beginners to freefall from 10,000ft. The fall may not last very long but it's sure to be the most memorable 35 seconds of your life.
River Rafting
Take to the wild waters of outer Dublin for a wild and wet adventure that is sure to get your heart racing. Join a team of other adventurers or bring your family and friends along to battle the ferocious waters and make your way along the river. If you're looking for a challenge during your time at the O'Callaghan Mont Clare Hotel Dublin you will find what you're looking for as you battle your way through harsh rapids and try to navigate your way around obstacles in a race through the crisp white waters of outer Dublin.
Coasteering
If you're really looking to put yourself to the test during your trip to Dublin, coasteering offers an experience that will push adrenaline junkies to the limit. The high-octane adventure involves swimming, climbing, diving, jumping and exploring the beautiful coastline of Dublin. This is the perfect experience for fitness enthusiasts and thrill-seekers looking to see the natural raw beauty of Dublin while having fun and creating lasting memories. This is the ultimate test for anyone looking to push themselves.
Tank driving
Step into the shoes of your favourite action hero and feel what it's like to tear across the battlefield in a war machine. The Irish Military War Museum now offers people the opportunity to learn the skills needed to drive a tank. If you've ever wondered what it would be like to sit at the wheel of a real tank, you will not want to miss out on this amazing experience.
Mountain Biking
If you prefer two wheels to four, mountain biking in the wild lands of outer Dublin is the best way to get your adrenaline pumping. Mountain biking in the hills and forests near Dublin is an experience like no other and is sure to help you get the thrill you need. Weave in and out of trees and rockery as you speed down the dirt paths, across rustic trails and through some of the most beautiful natural scenery in Ireland.