5 Fun & Free Things To Do In Town On Your Lunch Break
09 October 2017 ·
2
min read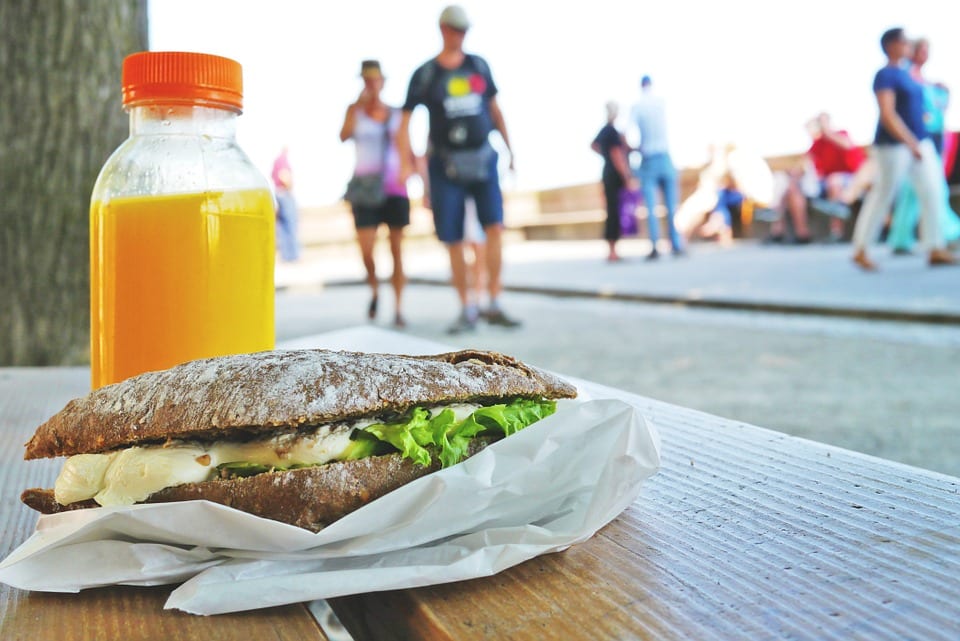 Are you one of the lucky one who works in our amazing capital? Because this blog if for you. Did you know that one hour break is actually enough to visit some of the most amazing sights of Dublin? In fact, Dublin is a small city, and if you work in the town centre you will find yourself spoiled with places to eat, to see and to relax. Of course, we will advise you to come relax in our restaurant and treat yourself with a nice sandwich but then why not grab a take away coffee and head into one of the free attractions that Dublin offers:
The Science Gallery
Some of the best Science exhibitions stop at Dublin at the Science Gallery. In fact, there is no permanent exhibitions so be prepared to be surprised. Their exhibitions are always interactive, no boring endless poster to read…and themes are mind-blowing talking about robots, future etc…
The National History Museum
Never been there? Come on in for two floors of curiosities! You will never be able to spot all the things that this museum treasures it is even a better reason to visit it again. In a cabinet style, the museum has an old-world charm and features many species from Ireland and all over the world.
Duck feeding
Probably the most loved park of Dublin, St Stephen's Green is a nice place for a stroll or for duck feeding! Don't be afraid there are more like pet ducks and are used to being surrounded by people. Save a little bit of your lunch for our friends and enjoy the sound of the breeze into the trees.
Tour of the city
Yes you already know the city, but we are talking of a real tour of the city…with an audio guide. You can download a Dublin Discovery Trail on your phone and learn about Dublin's Viking origin, the Easter Rising and the city's creative side at the Powercourt centre. The tour will take you two hours, you can split it up to entertain couples of your lunch breaks.
Free concert
Our last idea for a free activity is to go for a free concert at the DIT Conservatory of Music and Drama. Every Monday at lunchtime they are offering free concert in Rathmines, a good way of lightening up your day! Even if it is free you can register in advance and look at the program here. Best option for guest is to stay somewhere Dublin, like one of the hotels in Dublin City Centre, which will put guest within walking distance of the best shopping, nicest parks, and the most interesting Galleries.
If you want to be updated on what is happening in Dublin follow us on Social Media!